ENJOY GULF WILD SEAFOOD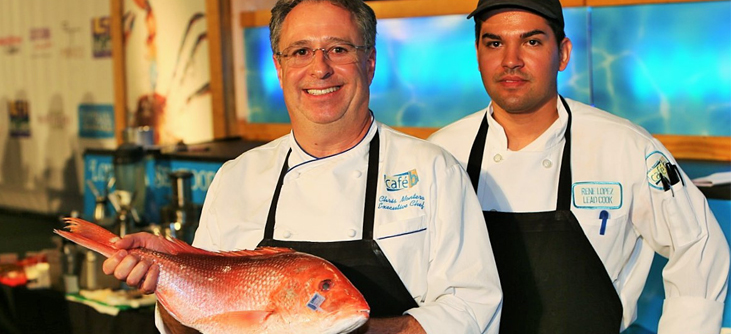 With so much fish on the market from all over the world, and species substitutions and mislabeling commonplace, we understand how important it is to know that your seafood is fresh, safe and authentic.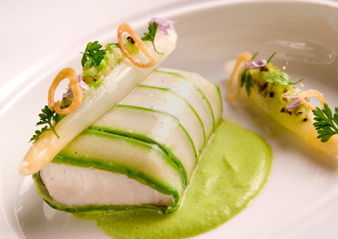 Gulf Wild's system assures wholesalers, retailers, restaurateurs and consumers that their wild-caught Gulf of Mexico seafood is locally caught, genuine, responsibly harvested, and from a conservation-focused fishery. The unique Gulf Wild tagging system avoids mislabeling and substitutions of lower-value fish harvested from unspecified regions and re-establishes consumer confidence and trust in Gulf of Mexico seafood.
The varieties of fish currently available through Gulf Wild includes iconic American Red Snapper, arguably the best in the nation, and Gulf Red Grouper, prized by chefs for its healthful, yet versatile attributes.
The American Red Snapper is a firm, white-fleshed protein. It is visually appealing and, whether grilled, baked, poached, fried or steamed, is perfect for just about every finfish recipe.
Gulf Red Grouper, a member of the seabass family, is a highly sought after finfish. Renowned for its firm-yet-flaky white flesh, it is also low in fat and a very healthy protein source. It can be used in just about any seafood recipe and is considered one of the best fish varieties to come out of the Gulf of Mexico.
The good news is that more than a dozen species of Grouper and Tilefish in the Gulf of Mexico, plus highly sought after Hogfish and twenty species of bycatch, fall under the Gulf Wild brand of seafood. For fish lovers across the nation, this is excellent news.
ORDER GULF WILD SEAFOOD
The Gulf Wild network includes a variety of wholesalers and retailers that carry our high quality, responsibly-caught and traceable seafood.
To find a Gulf Wild merchant near you, click here.